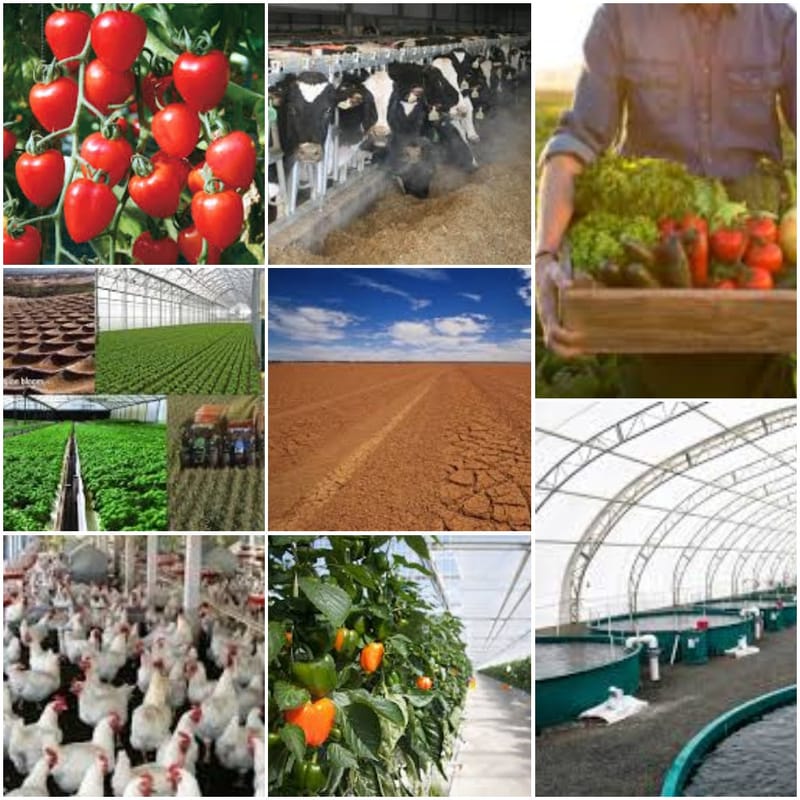 The SATDAS project aims in creating Sustainable Agriculture and Technology Development system that would be used in Arid and Semi-Arid areas in Kenya and other Sub-Saharan countries in Africa. SATDAS will be characterized by intensive research and development of innovative systems, rooted in the need to overcome local scarcities of water and arable land. The industry's growth will arise from the close cooperation among researchers, governments, extension agents, farmers and agriculture-related industries, cooperative efforts. These in turn will fostered a market-oriented agribusiness that will exports its agro technology solutions worldwide. The result will be a modern agricultural methods, systems and products in a county (ies) where more than half the area is desert. The project aims to optimize and use dry areas in production of agricultural products.
This project is not only beneficial in terms of increased food production but also production of water to the community (ies) and renewable energy(ies) (i.e. solar system energy that uses an energy source (the sun)) that is consistently available especially in arid and semi-arid areas.
SATDAS GOALS
Goal 1. TERMINATION OF POVERTY
Goal 2. DEVELOP AGRICULTURAL SYSTEMS AND ELEVATE RURAL PROSPERITY
Goal 3. TRANSFORM GOVERNANCE FOR SUSTAINABLE AGRICULTURAL GROWTH
Goal 4. CURB HUMAN INDUCED CLIMATE CHANGE AND SAFEGUARD SUSTAINABLE ENERGY
Goal 5. ATTAIN HEALTH AND WELL-BEING AT ALL AGES
Goal 6. GUARANTEE EFFECTIVE AGRICULTURAL EDUCATION FOR WOMEN AND YOUTH FOR LIFE AND LIVELIHOOD
PROBLEM
Kenya's agriculture continues to diminish, and supplies most of the country's food needs, though profitability in export sectors has declined sharply in recent years. Among the numerous problems the crop-growing sectors have contended with since the State was founded, water scarcity remains the principal and growing threat. Nevertheless the ongoing introduction of new water sources, coupled with altered irrigation methods and more water efficient crops, promises long-term security.
By the year 2030 Kenya's population is expected to grow by about a half, over 65.4 million and 85 million by 2050 (United Nations and (Euro-monitor International). This will cause huge increases in demand for agricultural produce and products; but urban use of land and water will also increase enormously. The amount of fresh water allocated for agriculture will be reduced radically, by 50%, in 2040. By 2020 it is unlikely to exceed this amount, and may well be considerably less. At the same time, the amount of suitable land available for farming (58,264,600 hectares) will also be some 34% less than at present.
Part of the higher demand notably for field crops (such as cereals, vegetables and sugar) and for milk products, fish and beef will have to be met by increased imports. Nevertheless a substantial part of the additional requirements will have to come from increased domestic production. Sweeping changes like a 28 % increase in the labor force and a reduction in irrigated field crops, such as rice will be required to make water available for growing fruit and vegetables for the local market.
The above is based (with minor updates) on a study by the Government of Kenya ministries ("Agricultural Production Forecast for the year 2030"). Through SATDAS programme the following issues will be addressed:
Problems directly addressed
Poverty
Hunger
Water Scarcity
Climate Change
Industry, Innovation and Infrastructure
Work and Economic Growth
Sustainable Communities
Problems indirectly addressed
Good Health and Well-being
Quality Education
Gender Equality
Affordable and Clean Energy
Reduced Inequality
Responsible Consumption and Production
Life Below Water
Life on Land
Peace and Justice Strong Institutions